Painting Sussex Landscapes during Covid 2020
Oct 21, 2020
I have been very fortunate during this Covid era in that I was already used to my own company. And, in fact, thrive on it as part of my working practice as a visual artist. Interestingly, because of the increased restrictions and uncertainties of the pandemic, I have felt the urge to paint bigger and with even more exuberance than usual. It is human nature to fight any negative situation by creating as much happiness or beauty or laughter as we can as it is a big two fingers up at the enemy.
Many artists have responded the same way I think. At the very least, the pandemic is sparking off a rich array of beautiful music, writing, art, comedy and creativity generally. Which is fabulous as that is the job of creatives. Without them, life on earth would be untenable.
So, as described, I have been busy and I have chosen here five of my biggest paintings that reflect the beautiful nature I have seen this year plus a short explanation about them. My working method is to walk, take photos and mental impressions of things I see and then I go home and paint largely from memory so that I have some kind of echo of wherever I have been.
With that in mind, I am also including post codes of the places where I parked and where you can do the same if you wish!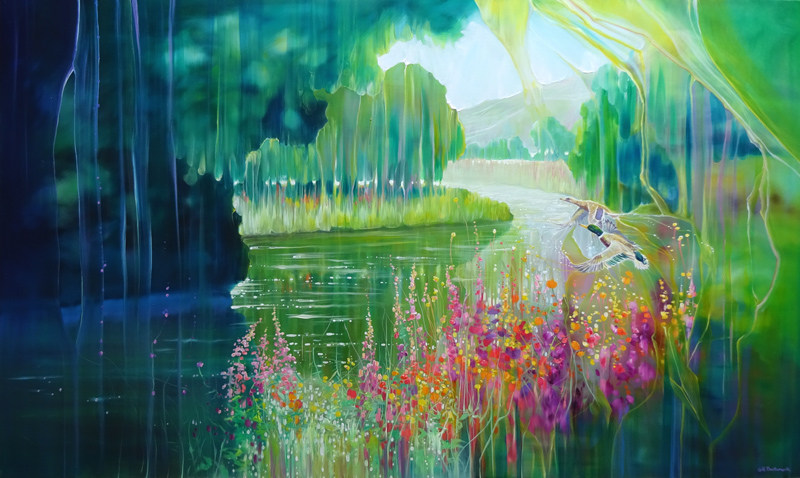 The first one is called Spellbound River and was painted after a trip to Litlington, near Alfriston in Sussex. There is a stretch of river there which is particularly lovely and I visited on a hot August day. This is my tribute to that day which I tried to make as golden and summery as I could. Postcode: BN26 5RQ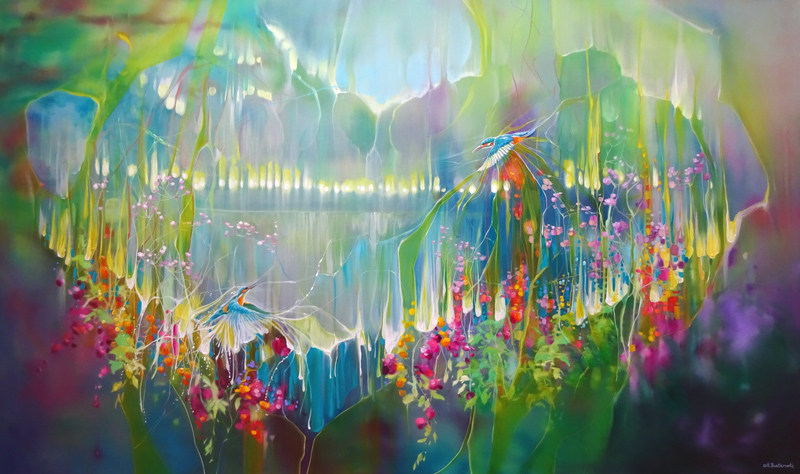 The next painting is called Kingfisher Romance and was inspired by another river walk but this time at Fordcombe, Tunbridge Wells area. There is a nice flat river basin where the river Medway meanders about and where I was delighted, in early September, to see another kingfisher (the second I have ever seen!). Postcode: TN3 0SP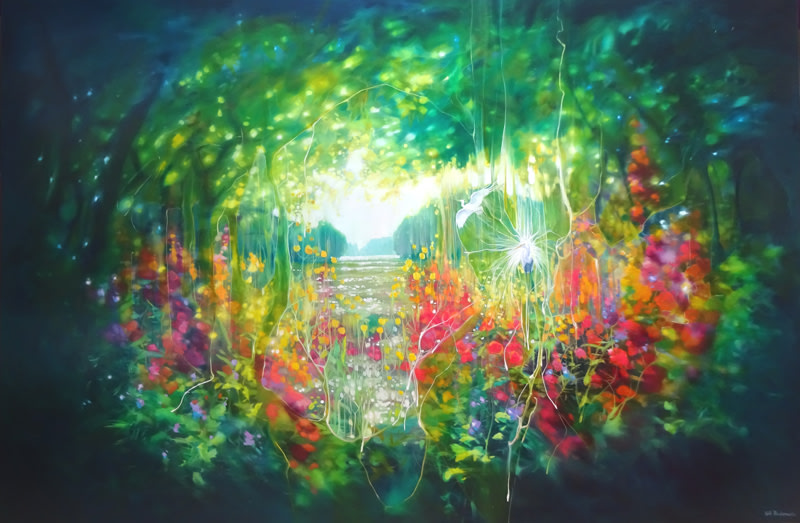 The next painting is called 'Song of August' and was an aerobic feat just painting it. It took most of August to complete and was very much inspired by walking around in Sussex along rivers with ancient millponds such as those at Cowden or Barcombe. Many are left over from old medieval and Roman iron industries. Some are now fishing lakes and this particular scene was my attempt to capture that wonderful feeling you get when are walking and suddenly spot something interesting through the trees. It is dreamlike and yet at the same time it is possible to get glimpses of nature like this if you can find more rural paths. Postcode - walk along Furnace Lane TN8 7JN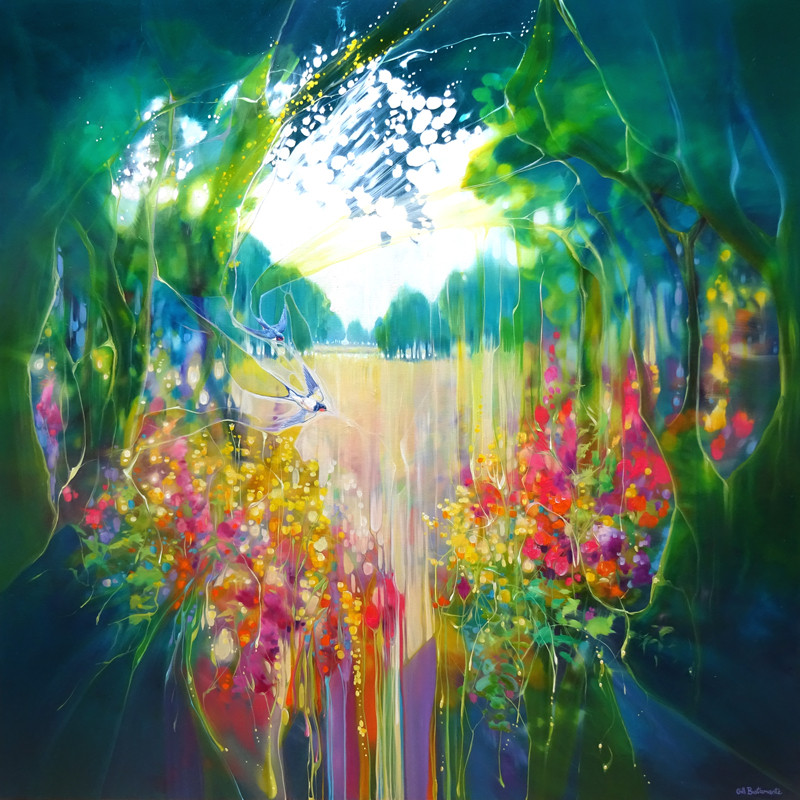 The next painting is called 'Creation' and is of a similar feeling only this one was inspired by a view across August fields to the river Rother near Burwash (park at the Bear Inn TN19 7ET and head towards Stonegate!) This is a beautiful area and the swallows were there in large numbers skimming up insects before leaving for Africa. It felt sad as had an 'end of summer' feeling but was also quite beautiful.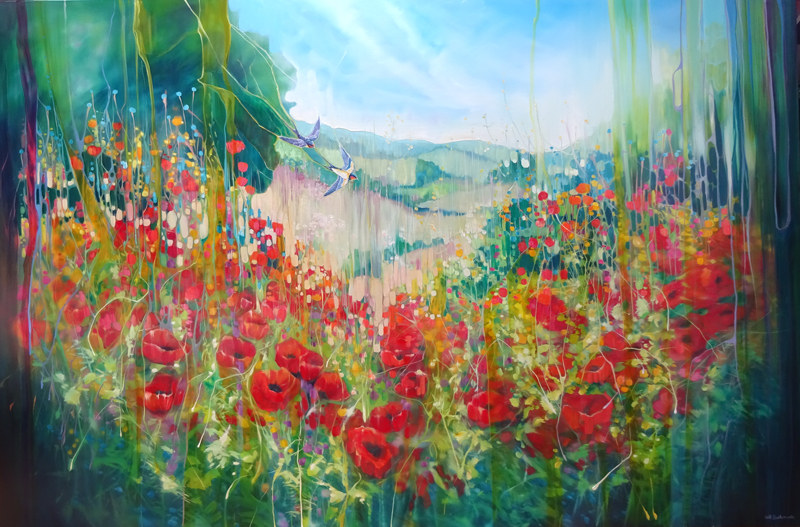 The last shown here is called 'Nature Unleased' and is a celebration of the South Downs which I began after a walk around Cissbury ring and Chantonbury rings (iron age fort sites) in July. I like to think that the people who lived there 5000 years ago may well have seen nature behaving quite unchanged in the same extravagant way. Postcode (Chanctonbury ring car park) BN44 3DR.