Gill Bustamante on BBC TV Home is Where the Art is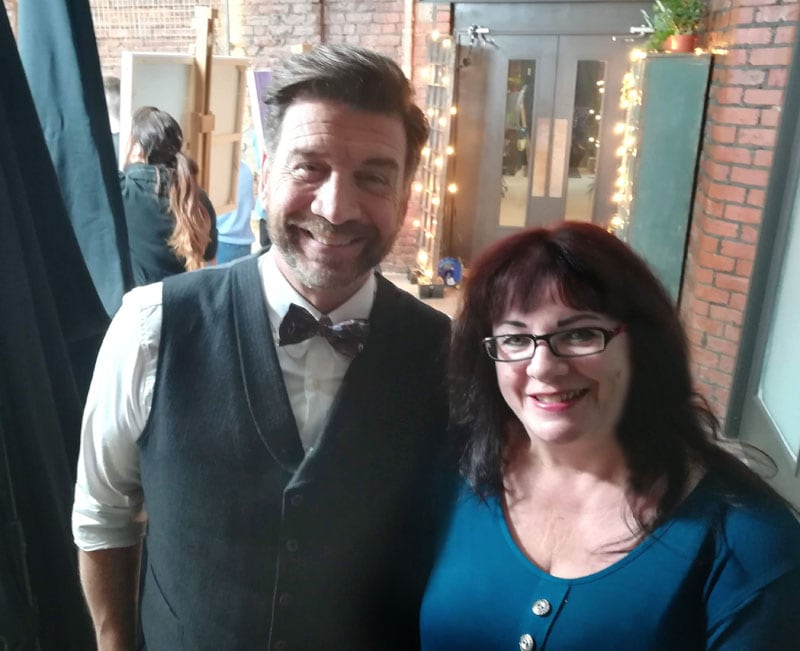 Gill Bustamante in Episode 12, Season 2 of Home Is Where The Art Is on BBC iPlayer: HERE - (Or HERE if not currently showing on BBC iPlayer)
In July 2020, I appeared in episode 12 of the BBC One series 'Home is Where the Art Is', Series II.
Each episode sees three UK based artists competing to win a commission from clients who would like a bespoke piece of art for their home. Each artist specialises in different mediums, such as painting, sculpture, ceramics, etc.
For my episode, I first went to a house near London where I met the other two artists in that episode David Alderslade and Dan Calderwood. We spent the day being filmed as we studied the art and other objects in the house to try and get an idea of what our mystery clients would like when it came down to pitching a commission for them. We were aided by a brief that the clients had left for us telling us what they liked and what they did not like and this helped each artist to figure out a proposal that they could give to them when they met them.
Following the house visit, each of us were scheduled to meet at the film studio in Manchester where we brought sample artworks to present to the possible customers to give them an idea of the kind of commission we could create for them. We were then interviewed by TV presenter Nick Knowles (I managed to get a quick picture with him to please my Mum).The idea of this stage of filming was that only two artists out of the three would be chosen to create a commission according to what the clients wanted and then only one being chosen as overall winner.
I was delighted when I was granted the commission and here is the painting I produced for Jenny and Rob Zhong-Rees, pictured here with the painting on their wall afterwards.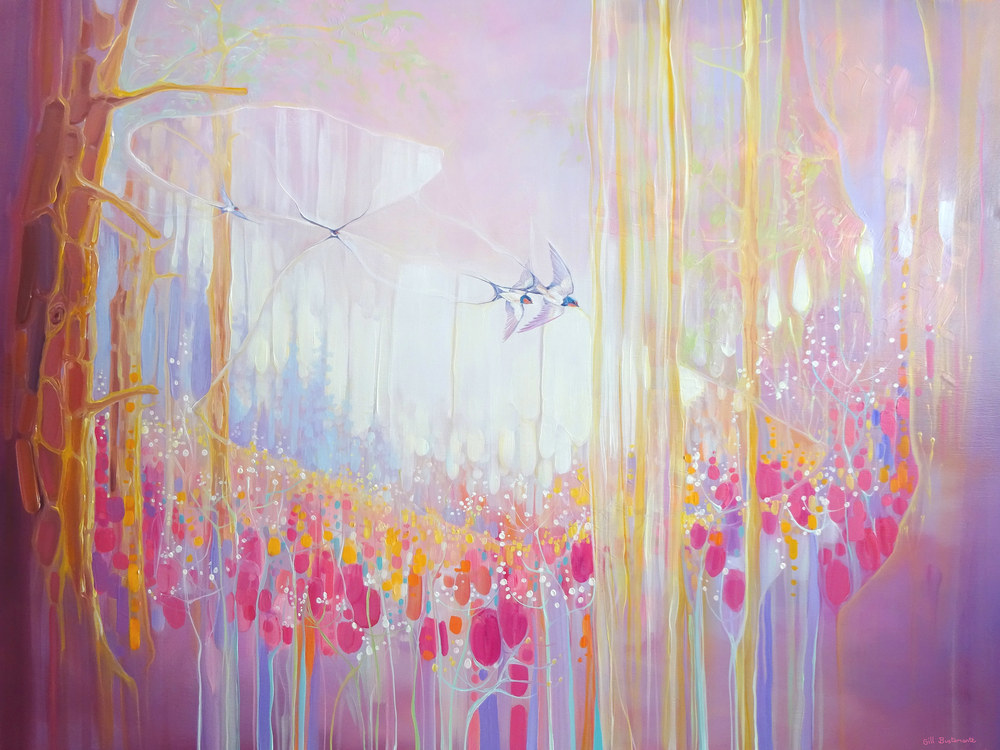 Video HERE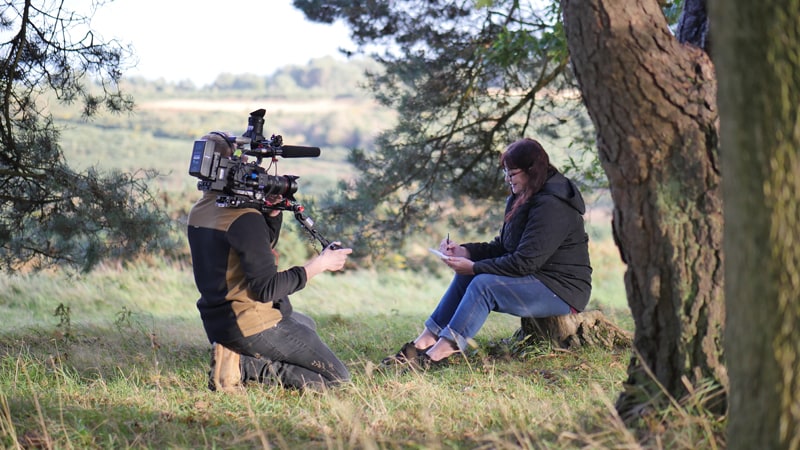 Part of the series involved a BBC film crew coming the studio of each artist to film us as we worked and to ask questions. I thoroughly enjoyed the novelty of being filmed and interviewed as painting is usually a solitary activity. To show more about my working methods, the film crew and I also went up onto the Ashdown Forest as this is an area I regularly walk around and get inspiration for my paintings from.
The whole experience was a lot of fun and some of the artwork I saw on the studio filming part of the show was stunning. I felt privileged to be among them. There are some great British artists and I totally recommend anyone who loves art to see this series.