Capturing the Essence of a Landscape by Gill Bustamante part 2
Jun 30, 2019
As in my previous blog, I thought I would share some of the inspirations for the paintings I have produced recently. Most of my paintings are made after a walk I took somewhere and are a tribute to those places but with a little magic and some artistic license added. Whilst I paint largely from memory, I do also take photos to help and thought I'd show you how a few of my photos have helped influence the flavor of a painting (click on any of the paintings to get more info about it).
The first photo below, plus resultant painting, is more 'true to life' than usual and was very real to me as is within walking distance of my house. I came home after walking simply wanting to capture some green spring trees with added bluebells.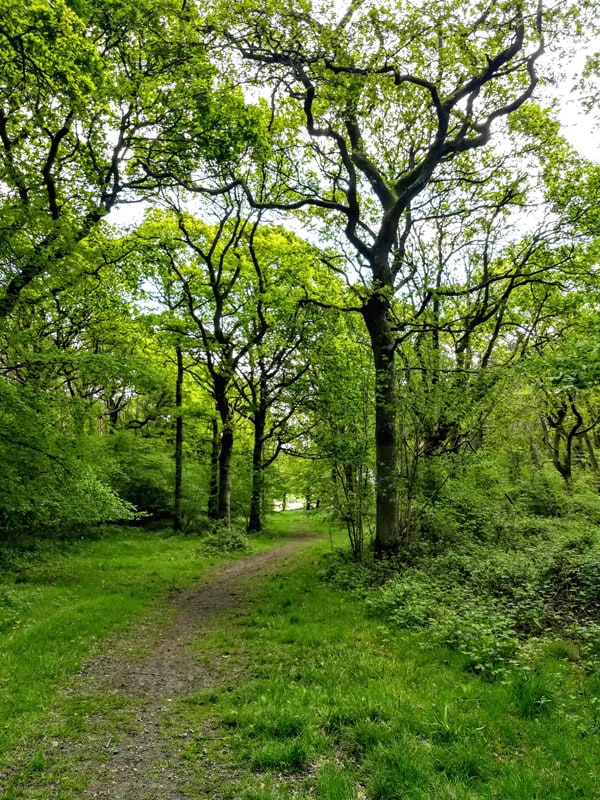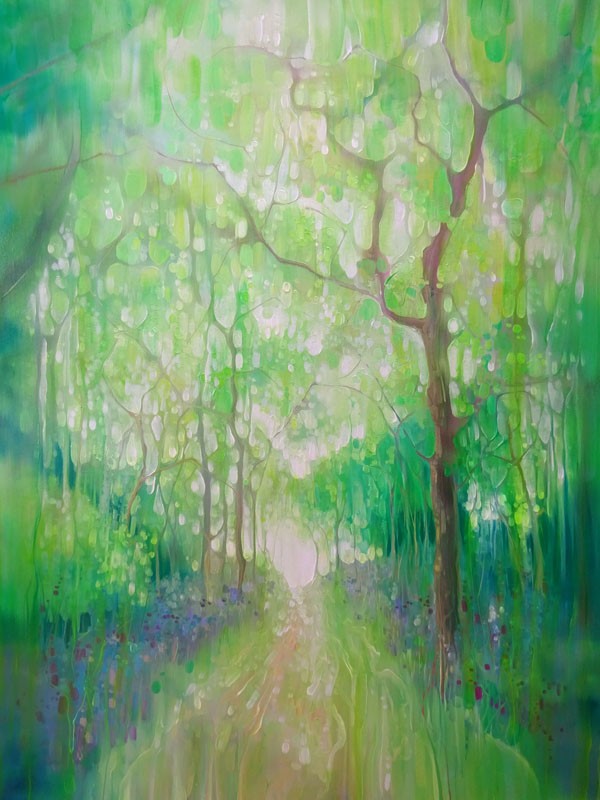 The second pair reflect my experience of walking through Sussex meadows in June and July and watching swallows. The swallows had to be added from other sources as the little buggers move much too fast for me to get them in any photo.
The next photo was taken in a wood near Old Heathfield in Sussex. The resultant painting was painted in an ethereal abstract way to reflect how fast the bluebell season passes and how dreamlike it is to many of us. April is my favorite month and if I am not painting I am out in a woodland or field somewhere soaking up the sight, sound, scents and feeling of the landscape (and taste if a fly gets into my mouth).
The next photo was taken on the banks of the river Ouse near Barcombe. The resultant painting is April themed to show both pink blossom and bluebells.
The last photo is one taken in late October in the Ashdown Forest area. It is autumn and the painting made from it tries to capture the intense colours as well as the dappled effect of light and shade through the trees in an English woodland.